The Barcelona coach suggested the match officials had failed to stop Espanyol from overstepping the mark with their aggression in a heated Copa del Rey tie at Camp Nou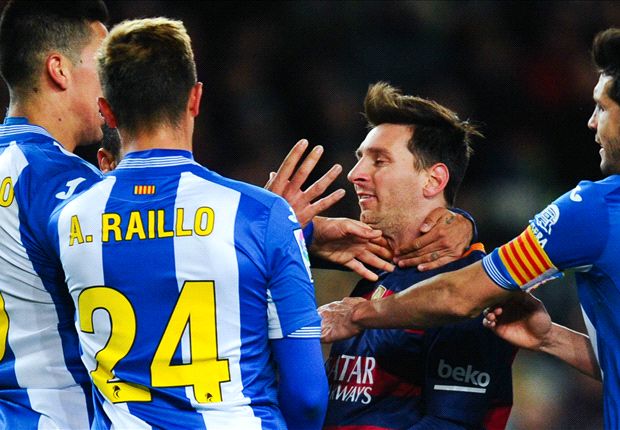 Luis Enrique
suggested the match officials had failed to "make sure this is football and not American football" during
Barcelona
's 4-1 victory over
Espanyol
in the Copa del Rey.
The visitors had two players sent off in the second half at Camp Nou and nine others - four of whom play for Barcelona - received a yellow card.
The Barca boss refused to directly accuse the referee and his assistants of losing control over the match but reiterated that it is their responsibility to ensure tension does not boil over.
"The limits are set by the referees," Luis Enrique told reporters. "Those are the ones who are in charge of making sure this is football and not American football.
"Tonight there was intensity and tension but it's the match officials who mark the limits."
When asked if he felt Espanyol had gone beyond those limits, he replied: "I'm not going to go into that.
"[I am only concerned] about the things that distance us from playing football. What we're looking to do is play. When someone oversteps the mark, there's a referee.