Nothing builds up anticipation in a stadium like the sound of a familiar pre-match anthem - but where did some of football's most famous and unusual warm-up songs originate?
LIVE IS LIFE - OPUS (NAPOLI)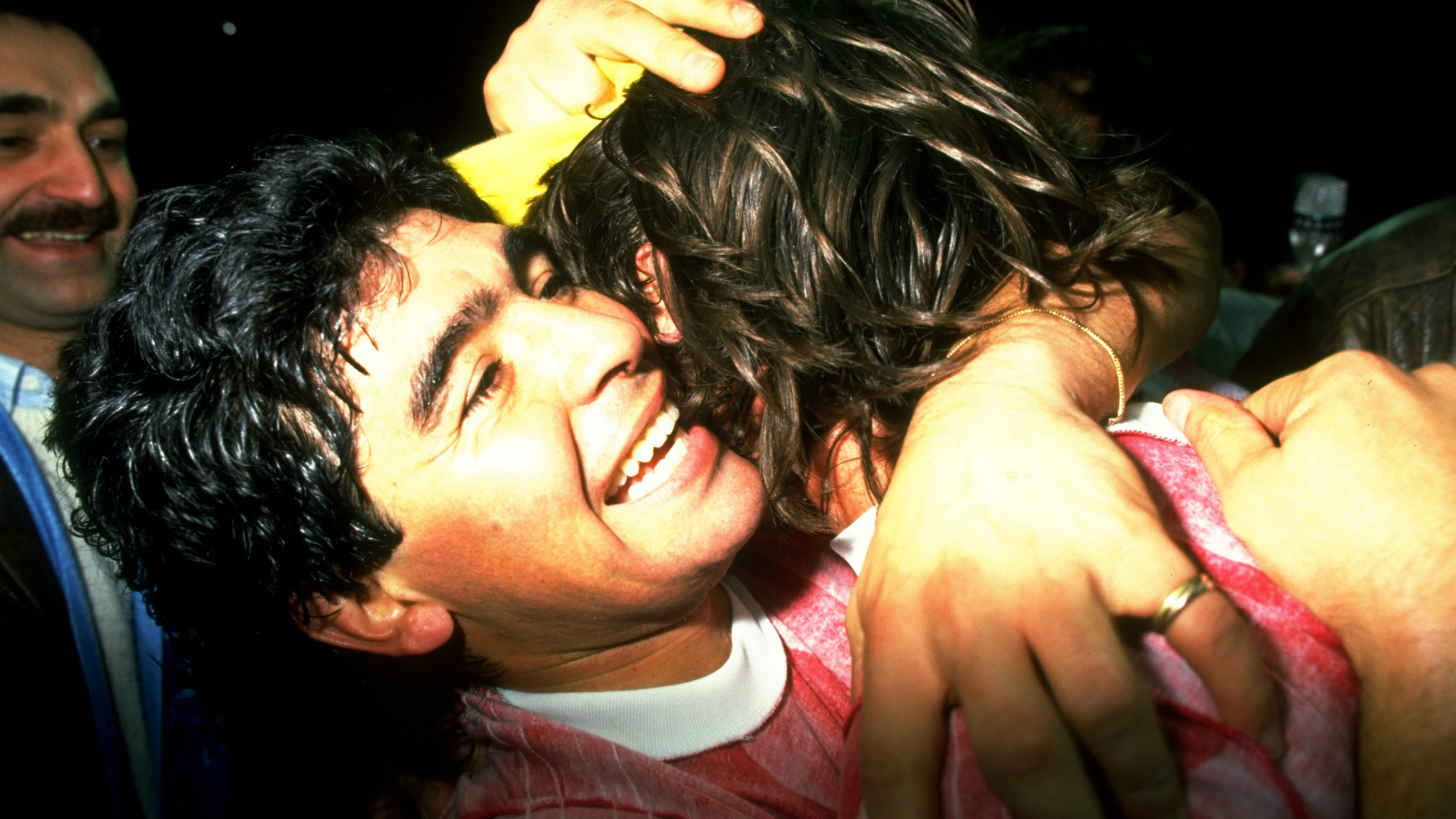 You've probably seen the video of Diego Maradona, in a baggy tracksuit and shorts with his boot laces untied, juggling the ball and dancing as he warms up before a Napoli game in 1989. It has become such an iconic scene that the song the Argentine was enjoying so much is now played regularly before Napoli matches.
The Italian side were actually away from home that night, facing Bayern Munich in the second leg of a UEFA Cup semi-final (they drew 2-2 to advance as 4-2 victors on aggregate). The song was 'Live is Life', by the Austrian band Opus, which had hit No.1 in Germany and also cracked the top 10 in Italy when it was released in 1985. And Maradona's moves were so sensational that you might have thought he was some kind of pre-match entertainer had he not been the most famous footballer on the planet.
The warm up did not cause much of a stir at the time, as the game was not widely broadcast on television. It was only when former commentator Frank Raes included clips of it in a documentary he made about Maradona's life that the footage was distributed across Europe, and it has now been viewed millions of times online.
O VILLE LUMIERE (PARIS SAINT-GERMAIN)
Paris Saint-Germain decided to play 'O Ville Lumiere' ('O City of Light'), a Parisian adaptation of 'Flower of Scotland', before their league match against Troyes on November 28 to honour the victims of the terror attacks in the city earlier that month.
The result was a moving tribute, with the Parc des Princes singing in unison and a mosaic of the French flag formed in one stand, and repeated before the club's next two domestic matches against Lyon and Saint-Etienne.
Now PSG are considering replacing their current entrance song - Phil Collins's 'Who Said I Would?' - with 'O Ville Lumiere' on a permanent basis. It was regularly sung by ultras groups before the dissolution of such associations in 2010 due to incidents of violence, but could now be set for a return.
HELLS BELLS - AC/DC (FC ST PAULI)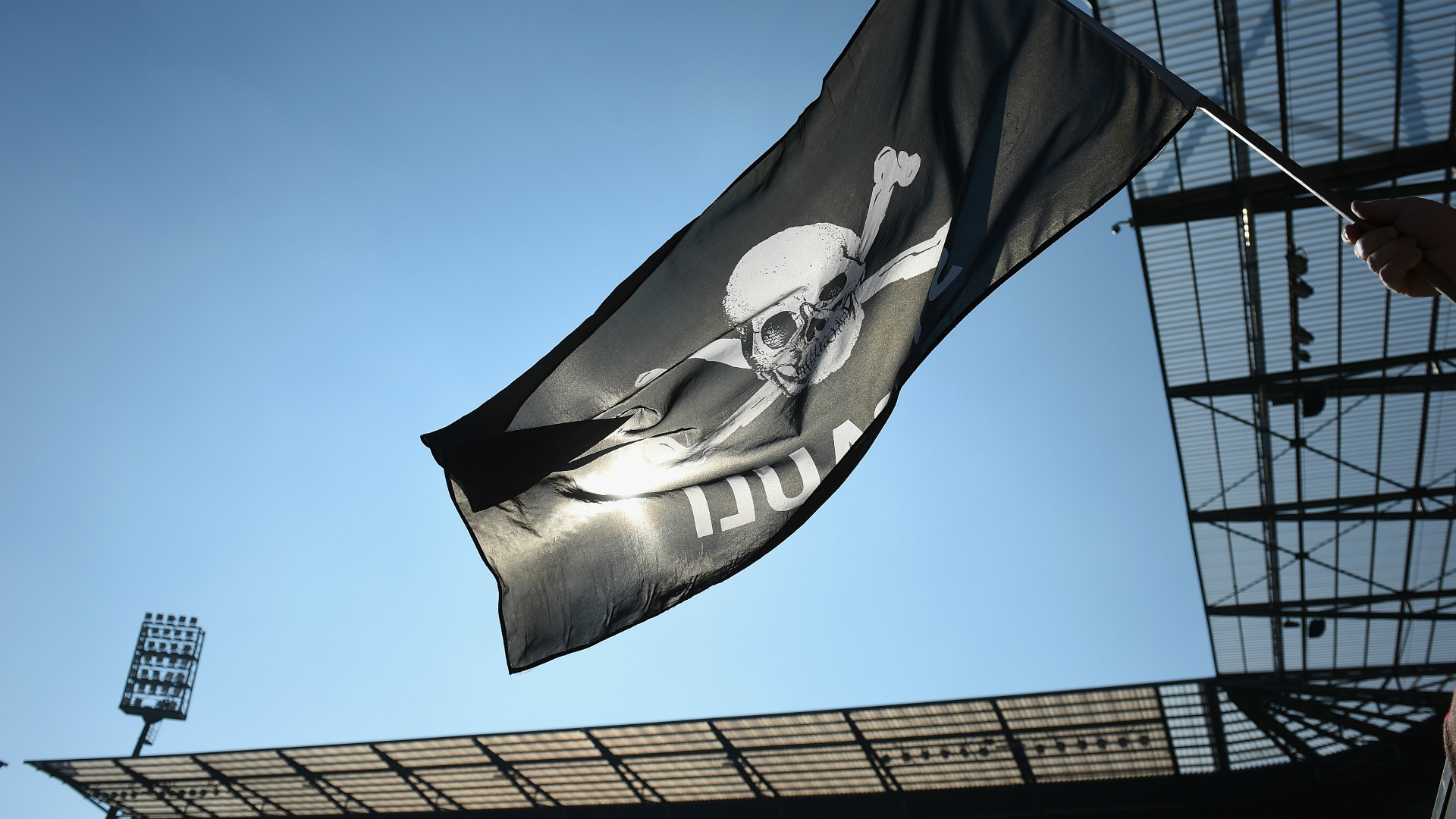 FC St Pauli may only play in the second division of German football but their unique identity has attracted supporters from across Europe. A left-leaning, punk culture first started to develop at the Millerntor-Stadion during the 1980s as a response to the fascist hooliganism that was troubling European football and attendances subsequently exploded.
St Pauli are now one of the continent's leading clubs in terms of promoting anti-racism, anti-sexism and anti-homophobia at stadiums and retain their links to punk and rock music, entering the pitch to the sound of AC/DC's 'Hells Bells' and celebrating goals with Blur's 'Song 2'.
"The atmosphere is different here than anywhere else," said Armin Veh when he was the coach of Reutlingen in 2001. "That must motivate the St Pauli players and their opponent has to cope with it."
Z-CARS THEME TUNE (EVERTON)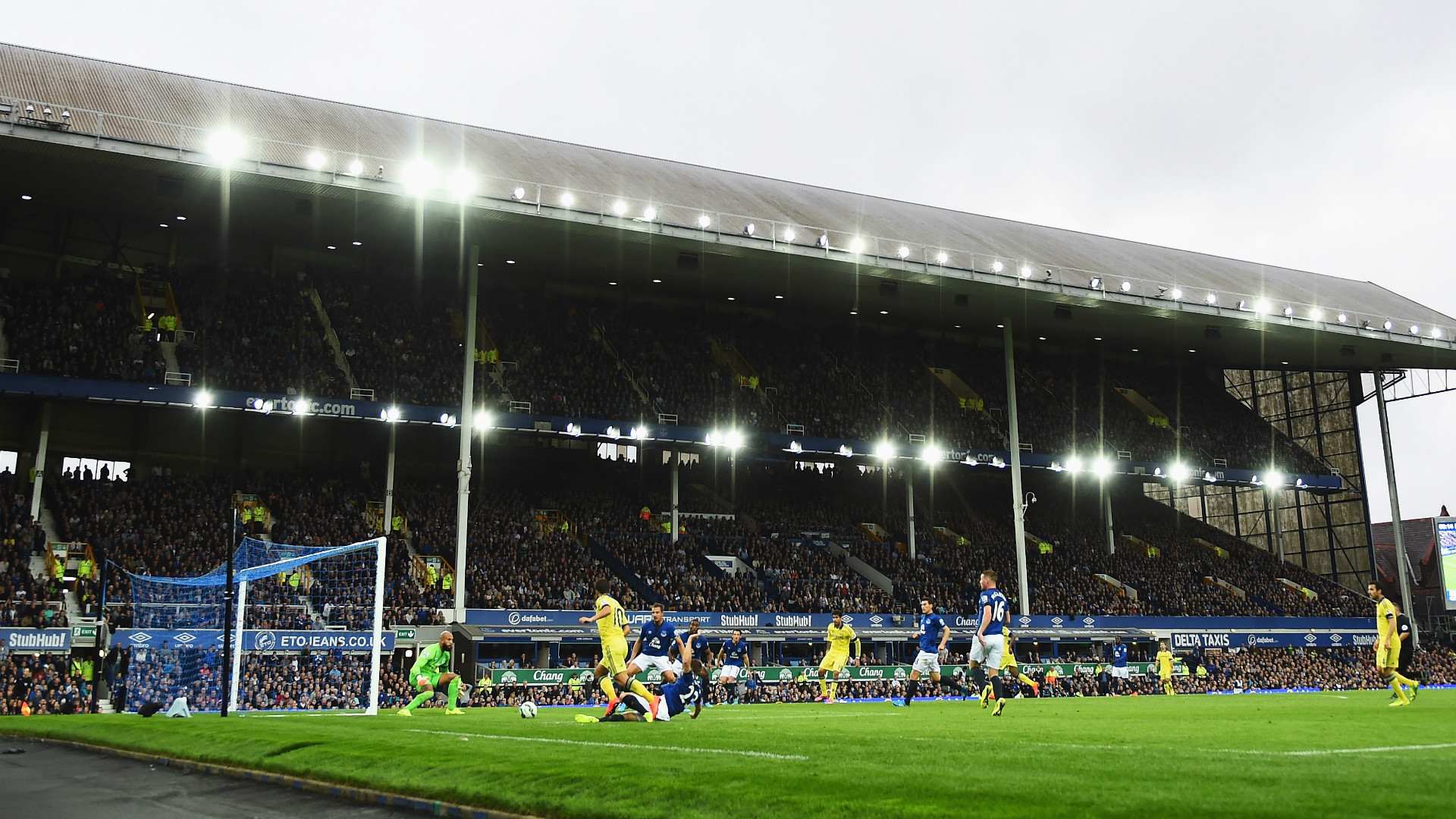 The most famous pre-match anthem in world football, 'You'll Never Walk Alone', has its origins in Liverpool but the blue half of the city boasts an even older club song.
According to the Everton fans's website
Toffeeweb
, the theme tune to the Liverpool-based TV show 'Z-Cars' was first played at Goodison Park for the visit of a few cast members at a match sometime in the early part of the 1960s.
Apparently it stuck and Everton players have walked out to it near enough ever since (a few unpopular interruptions and attempts at change aside). Watford now also use it, and in the late 60s Chelsea adopted a similarly unusual pre-match song in 'The Liquidator'.
THREE LITTLE BIRDS - BOB MARLEY & THE WAILERS (AJAX)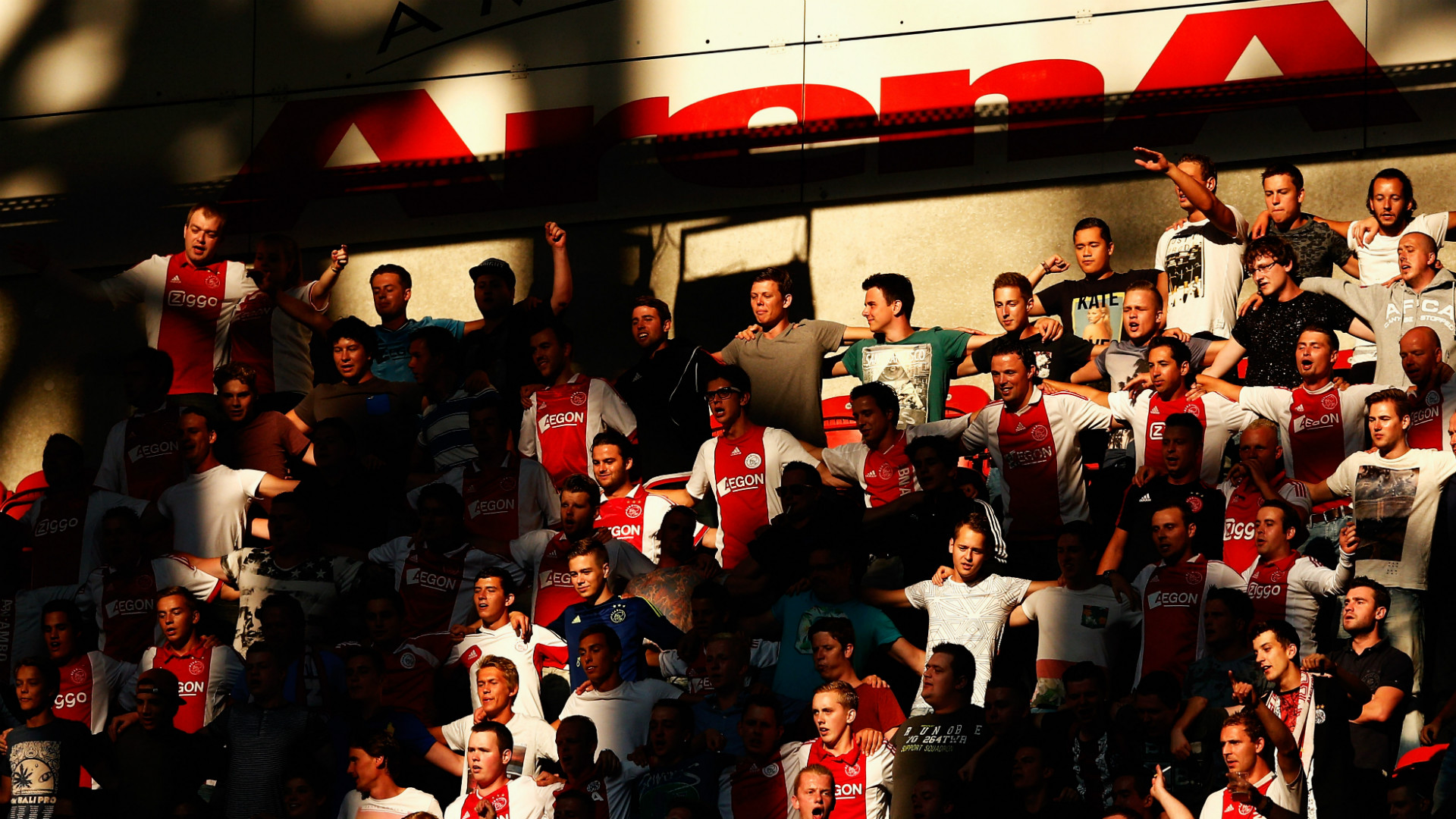 Bob Marley's famous 'Three Little Birds' has become a staple at Ajax in recent years after it was played during a friendly against Cardiff City in Wales in the summer of 2008. The travelling supporters joined in, brought it home and it has been played as the players return for the second half at the Amsterdam Arena ever since.
The Cardiff DJ at the time, Ali Yassine, later explained his song choice to
Vak410.nl
, an Ajax fans's website: "I used to play guitar in a reggae band and I've always found Ajax to be a beautiful club. One of the reasons for that is the love that Amsterdam has for reggae but also because of the total football. Once I found out we would play a friendly against Ajax, I decided to play reggae as much as possible."
When Ajax returned to the United Kingdom to play Manchester United in the Europa League in 2012, their considerable travelling support created a remarkable scene when they belted it out once again as it was played over the Old Trafford tannoy.