Hong Kong (CNN)Hong Kong's leader has appealed for information after the mysterious disappearance of five people linked to a publisher of books critical of China.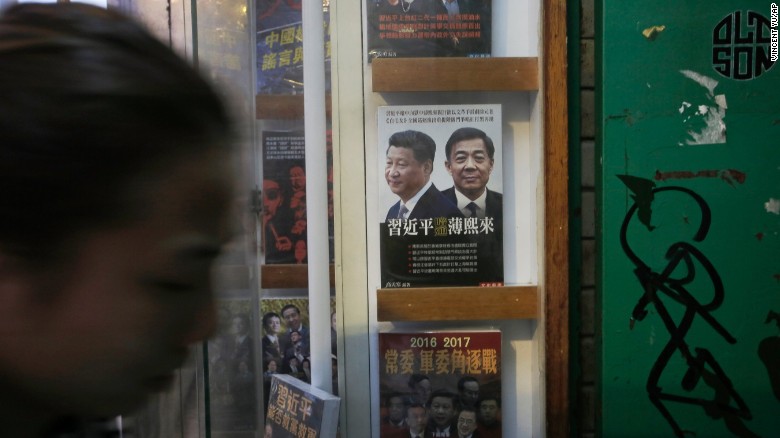 Chief Executive C.Y. Leung said there was "no indication" that those reported missing had been taken to mainland China by Chinese security agents, an accusation raised by some opposition political leaders in Hong Kong.
Instead, Leung stressed that only Hong Kong law enforcement agencies had the legal authority to enforce laws here.
"Anyone who thinks they have information that may lead to a better understanding of the whereabouts and the reasons why they seem to be missing from Hong Kong would be welcome to provide such information to the Hong Kong government authorities," he said.
Lawmaker: 'Forced disappearance'
Albert Ho, a pro-democracy lawmaker, told CNN that he believed that Lee Bo, 65, a major shareholder in Causeway Bay Books, had been taken across the border to China against his will.
"It's a forced disappearance. All those who have disappeared are related to the Causeway Bay bookshop and this bookshop was famous, not only for the sale, but also for the publication and circulation of a series of sensitive books," said Ho.
Ho said that the publishing house had been planning on publishing a book about the "love affairs" of China's President Xi Jinping during his time working "in the provinces."
Lee was reported missing to police Friday.
His wife contacted police on Monday requesting to cancel the case report. However, under Hong Kong law only the subject of a missing person report can cancel it.
A duty officer from the Hong Kong Police Public Relations Bureau tells CNN police are still investigating and the case continues to be classified as a missing person case.
Swedish national Gui Minhai, the owner of the publishing house, Mighty Current, that owns the bookstore, disappeared while on holiday in Thailand in October, the South China Morning Post
reported
.
The Swedish Ministry for Foreign Affairs said its embassies in Bangkok and Beijing were investigating reports that a Swedish national had been detained in Thailand or China.
A British Foreign and Commonwealth Office spokesperson said that it was aware of the case, and that there was a possibility that Lee was a British passport holder.
"We are deeply concerned by reports about the disappearance and detention of individuals associated with the Causeway Bay Books bookstore in Hong Kong. We are monitoring all the cases closely," a statement read.
"We encourage the Hong Kong SAR Government to honor its commitment to protecting the freedom of the press, and we hope the Chinese authorities will continue to make every effort to ensure that the environment in which the media and publishers operate in the Hong Kong SAR supports full and frank reporting."
Missing persons reports were also filed for three other associates in November, according to Hong Kong police and local media.
Protests
Protests were held outside Beijing's liaison office in Hong Kong Sunday and Monday.
The case has raised concerns over the rule of law in Hong Kong, which, as a Chinese special administrative region or SAR, has its own legal system and enjoys freedoms unseen on the mainland.
"The government has a duty to assure Hong Kong people that they are protected under one country, two systems by our law. Not only are mainland laws inapplicable in Hong Kong, no mainland officials, including law enforcement agencies, can take the law into their own hands in Hong Kong," said Ho.
Hua Chunying, China's foreign ministry spokesperson, told journalists at a regularly-scheduled press conference that she had no information about the case.
An opinion piece published in the
Global Times newspaper,
a state-run tabloid, said it was meaningless to engage in political speculation about their disappearance.