The Barcelona star is facing punishment for his part in a tunnel bust-up, but Constantin Galca wants his squad ready to face the striker 'with a knife between their teeth'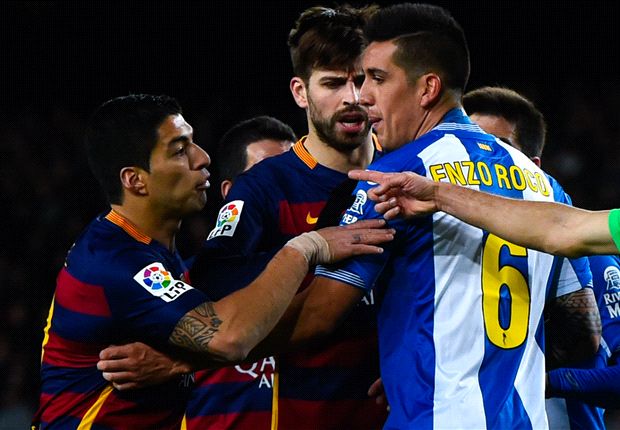 Espanyol
's players are out for revenge against
Barcelona
and want
Luis Suarez
to feel their wrath in the return leg of their Copa Del Rey clash.
Constantin Galca's men were infuriated by the behaviour of the Barca striker in the aftermath of the ill-tempered last-16 first-leg encounter at Camp Nou.
And Goal understands members of the Espanyol squad now want to come face-to-face with the Uruguayan on the pitch in the second leg at Estadi Cornella-El Prat.

Goal has been told Galca wants his whole squad available 'with a knife between their teeth' for the return leg on January 13.
Neymar, Javier Macherano and Munir El Haddadi are also understood to have been present.
"It [Suarez's outburst] provoked a confrontation between players of both clubs and the present security guards had to get involved, as did coaches of both teams," the referee's report reads.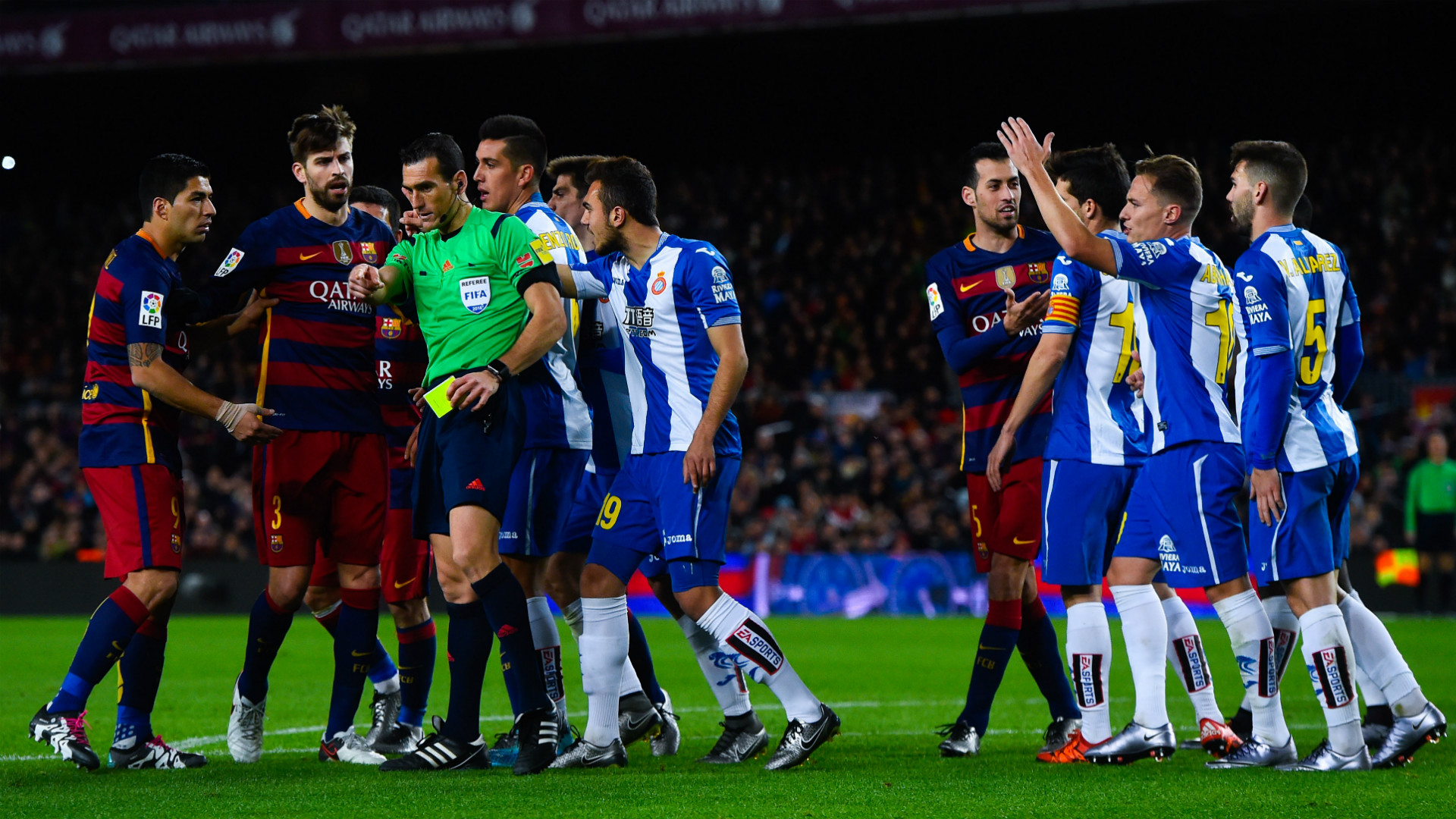 Espanyol saw two players sent off during the game. Hernan Perez was shown two yellow cards, while Pape Diop was dismissed for dissent.
The referee's report detailed that Diop had told an opponent - understood to be Suarez - he would "sh*t on your whore mother".
Espanyol have been left angered by the attitudes of the Barcelona players. The visitors interpreted Neymar's attempt at a 'Lambretta' shortly after they had been reduced to nine men as provocation.

Barcelona were critical of their opponents, too. Gerard Pique mocked Espanyol's fanbase for failing to fill their 40,000-capacity stadium after the game.

"They call themselves the 'marvellous minority', and they're in such a minority that they can't even fill their ground," he said.
Head coach Luis Enrique said: "The limits are set by the referees. Those are the ones who are in charge of making sure this is football and not American football.