The choice to give Serena Williams the Sports Illustrated magazine Sportsperson of the Year award has prompted both celebration and contention, with some arguing that the prize had a more deserving victor: racehorse American Pharaoh.
The award was seen by many as a welcome celebration of both Williams' impressive career, and as an achievement for women and people of colour in the sport.
It is the first time an individual woman has been given the title since Mary Decker in 1983. Since its creation in 1954, Williams is the third woman to win it alone, and the only black woman to gain the title.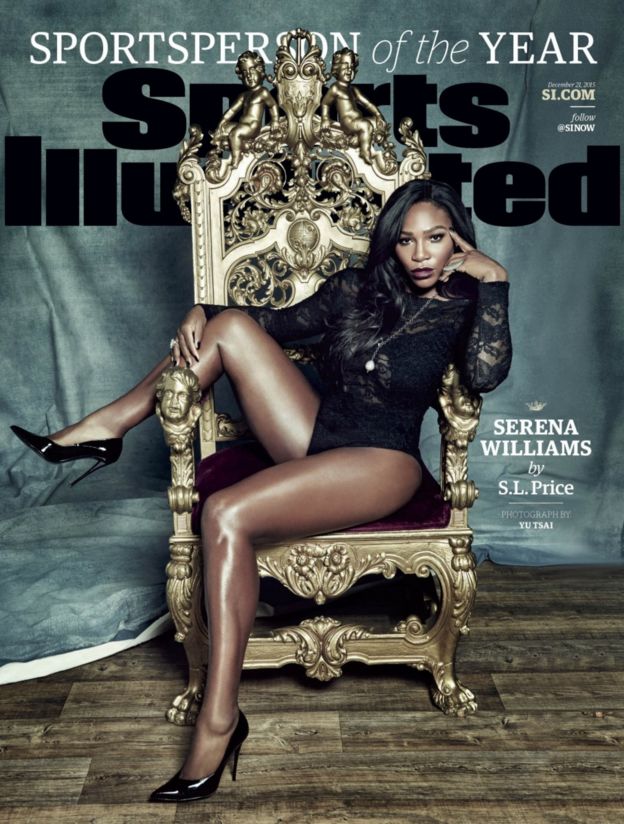 However, not everyone was happy with the results. Horse racing fans pointed to a readers' poll created by Sports Illustrated, where the racehorse American Pharaoh, who was the first American Triple Crown winner since Affirmed in 1978, had taken first place.
The award has been given jointly and to entire teams, and has occasionally been awarded to coaches or to athletes to honour their achievements off the pitch - but it has never been given to a horse or any other animal. Courtney Nguyen, former Sports Illustrated writer and journalist for the Women's Tennis Association, says the decision has to be a subjective one.
"There's a knee jerk reaction to look at stats. People try to compare apples and oranges, how does she compare to a horse? How does she compare to a basketball player? Or even [current top-ranked male tennis player Novak] Djokovic? There are just so many things that speak to her as an athlete that numbers don't necessarily capture."
Journalist Jessica Luther says the controversy is part of the racism and sexism that has shadowed Williams' career.
"She's a black woman comfortable in her own body that is playing a sport that is famously white," Luther told BBC Trending. Williams was able to defy her critics not only by winning the title, but by choosing the way she appeared on the cover.
"She chooses to sit on a throne, looking directly at us, and you can see the definition and power of her body. But she's also a woman, and specifically a black woman. She controlled the shoot, and knowing the history of the criticism of her and her body, I think that's really powerful."